It is a great delight to share the news that my artwork, Preparations, has garnered very special awards. They are an honor to receive and I am over the moon!
Juried in to the Colored Pencil Society of America's 31st International Exhibition and awarded the Blick Art Materials Award ($1,000) in July! The juror was Jerry N. Smith, Chief Curator and Director of Education at the Dayton Art Institute, Dayton, Ohio. The exhibition was held in Cincinnati, Ohio and is online on the CPSA website:  CPSA
International Artist Magazine Favorite Subjects Challenge – GRAND PRIZE! This issue is currently on newsstands (through November 28, 2023) and also available online in both print and/or digital format: International Artist Issue #153 October/November 2023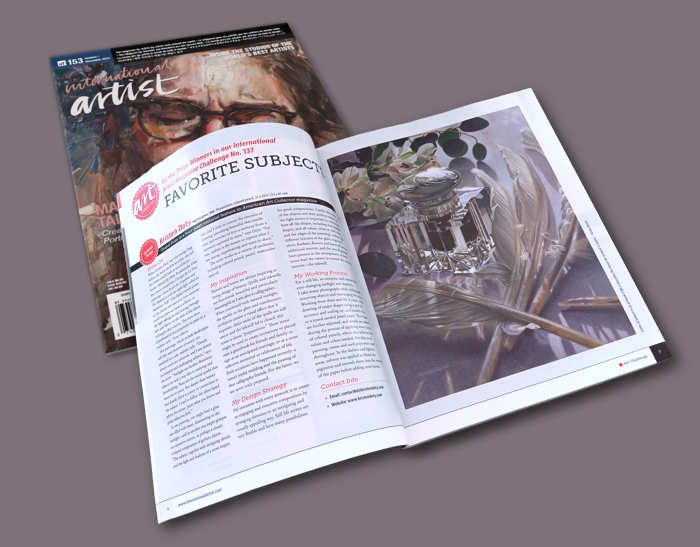 International Artist magazine is a favorite, and I have been a subscriber for over 20 years! It has contributed to my ongoing art education and the quality of the articles, artwork, instruction, and even the printing and paper is top notch! Thank you to International Artist for producing such a wonderful magazine and for this award. It is truly an honor. Congratulations to all the winners!
Thanks for your interest and have a beautiful day!
Best Wishes,
Kristen